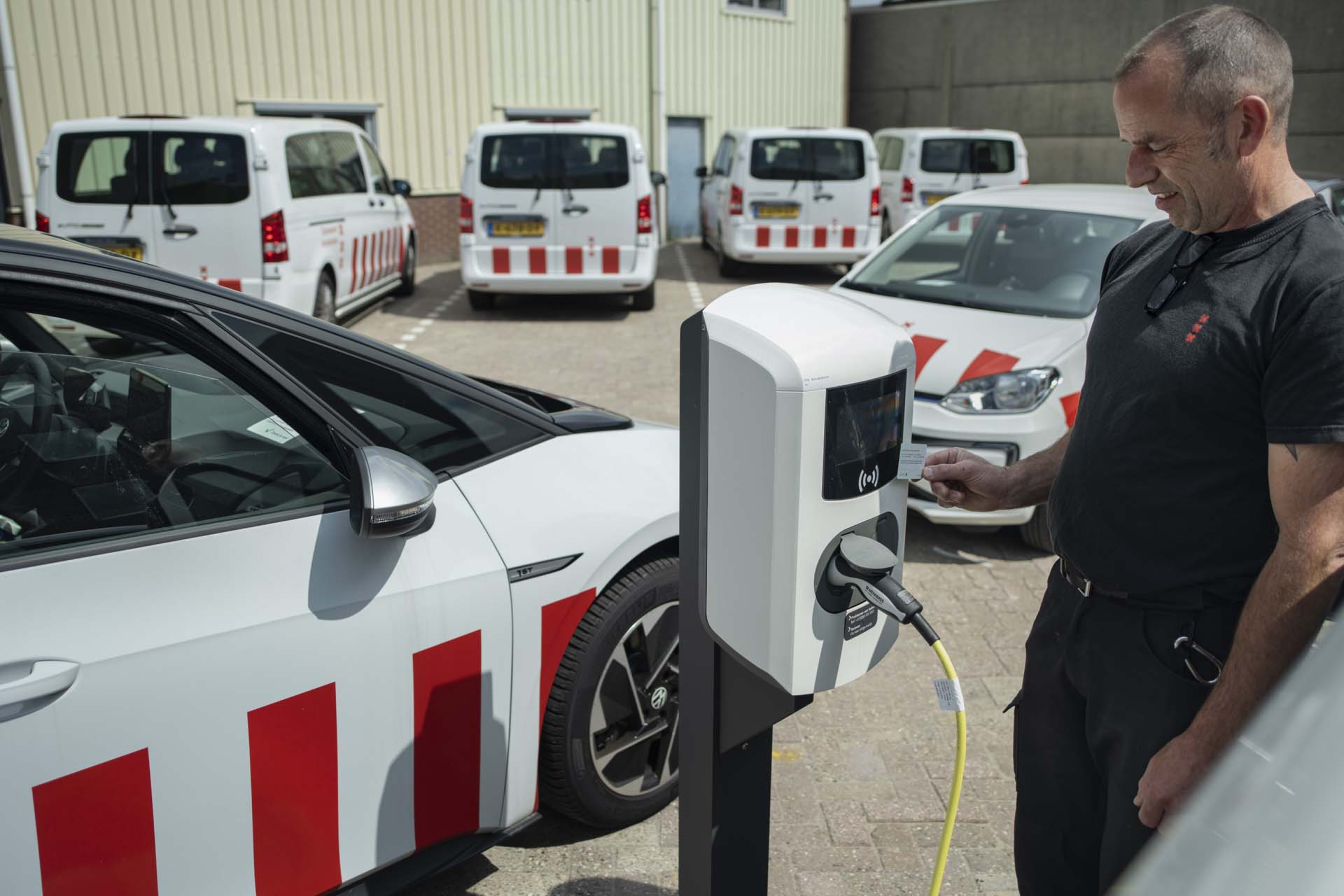 Allego Fleet Management Services
The all-in-one package for your EV-fleet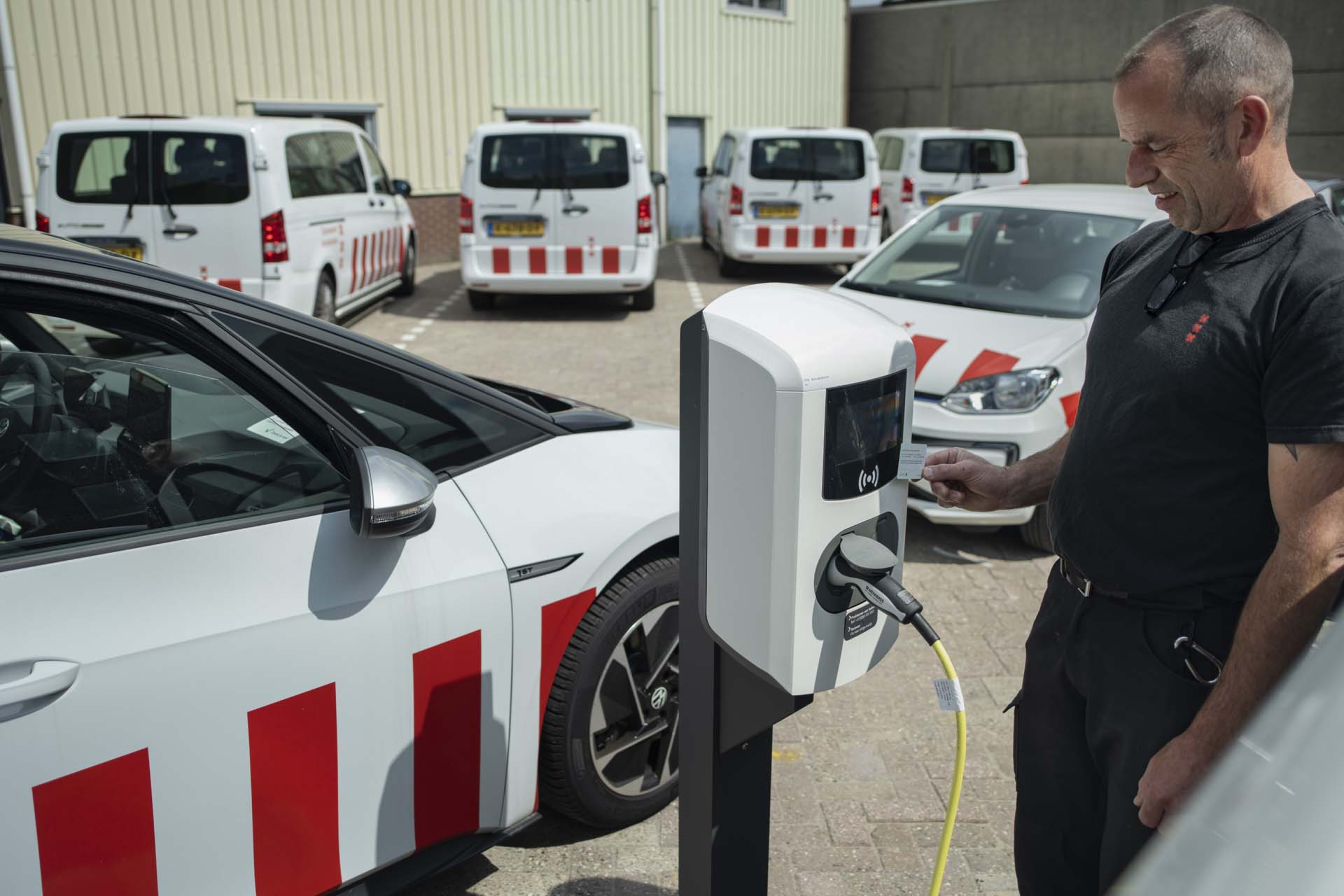 Des solutions pour la recharge à domicile, au bureau et au dépôt afin de soutenir la transition vers une flotte à zéro émission.
Qu'il s'agisse de la réalisation et de l'exploitation d'un point de recharge à domicile ou au bureau, de la fourniture d'une carte d'accès aux chargeurs publics ou de l'offre d'un service clientèle 24 heures sur 24 et 7 jours sur 7. Nous faisons en sorte que cela soit possible.
À domicile

Laissez vos employés ou clients commander et configurer facilement leur point de recharge domestique et son installation par le biais de notre portail libre-service pour les conducteurs de VE.
Au bureau

Nos experts se chargent de sélectionner, d'installer et d'entretenir la solution de recharge adaptée à votre flotte, au bureau ou au dépôt.
La visibilité et le contrôle sont assurés par notre portail client. Nos services de recharge intelligente garantissent que la solution de recharge est rentable et flexible.
Sur la route

Gestion facile des coûts de recharge et remboursement automatique aux employés via notre EV-cloud. Une seule carte de recharge pour accéder aux points de recharge publics dans toute l'Europe.
Notre application Smoov est tout ce dont vos employés ou clients ont besoin pour une conduite de VE en toute sérénité.
Notre EV-Cloud : le guichet unique pour toutes les données pertinentes sur les flottes.
Un aperçu simple dans un environnement personnalisé à partir duquel tout peut être géré. Mais aussi un endroit où vos employés peuvent suivre leurs propres données de recharge. En bref, un ensemble complet qui vous décharge de beaucoup de travail.
Le paquet complet

pour les propriétaires de flotte
Portail de gestion de flotte

Portail libre-service pour les conducteurs de VE

Bénéficier du vaste réseau de recharge Allego

Recharge au bureau

Chargement à domicile et carte de charge

Aperçu des données de recharge via notre EV-Cloud
Full control and reduce administrative workload
Fleet management portal including fleet insights, charging card management and allocation of new accounts.
After the creation of a new account for your employee or customer, an automated process will start to request the installation of a home charger or delivery of a charge card.
You no longer have to worry about the reimbursement of charging costs or other invoicing questions related to charging. It's all included in our EV payment services.
Set your own tariff for guest charging or automatic employee reimbursement. Manage the access to your charge points.
As an independent charging solution provider you can choose from different types of top-10 charging hardware products that best suit your situation. Whether it concerns regular charging (AC) or fast charging (DC). Always assured of latest firmware of our suppliers via over the air updates.