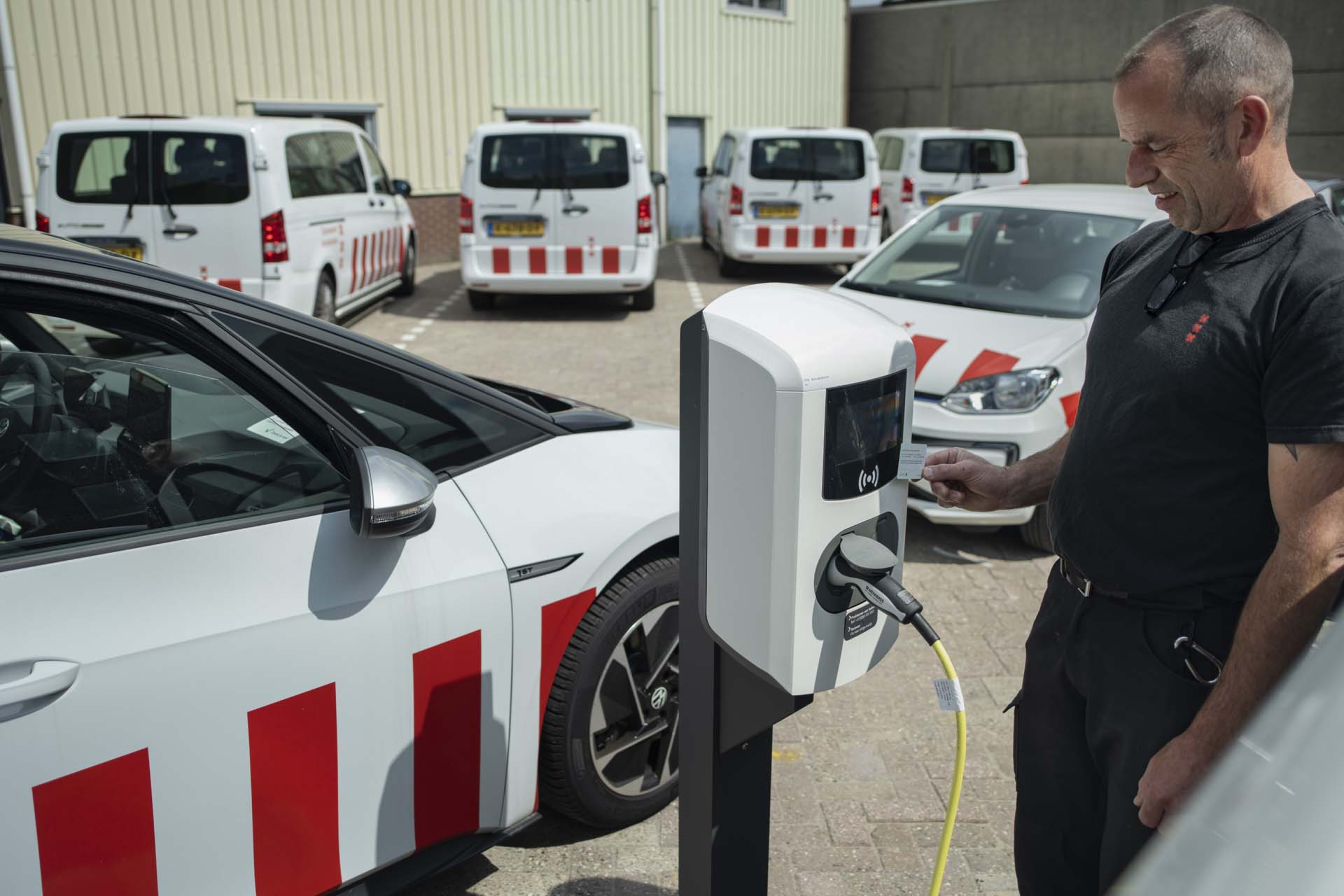 Allego Fleet Management Services: Het totaalpakket voor je elektrische fleet!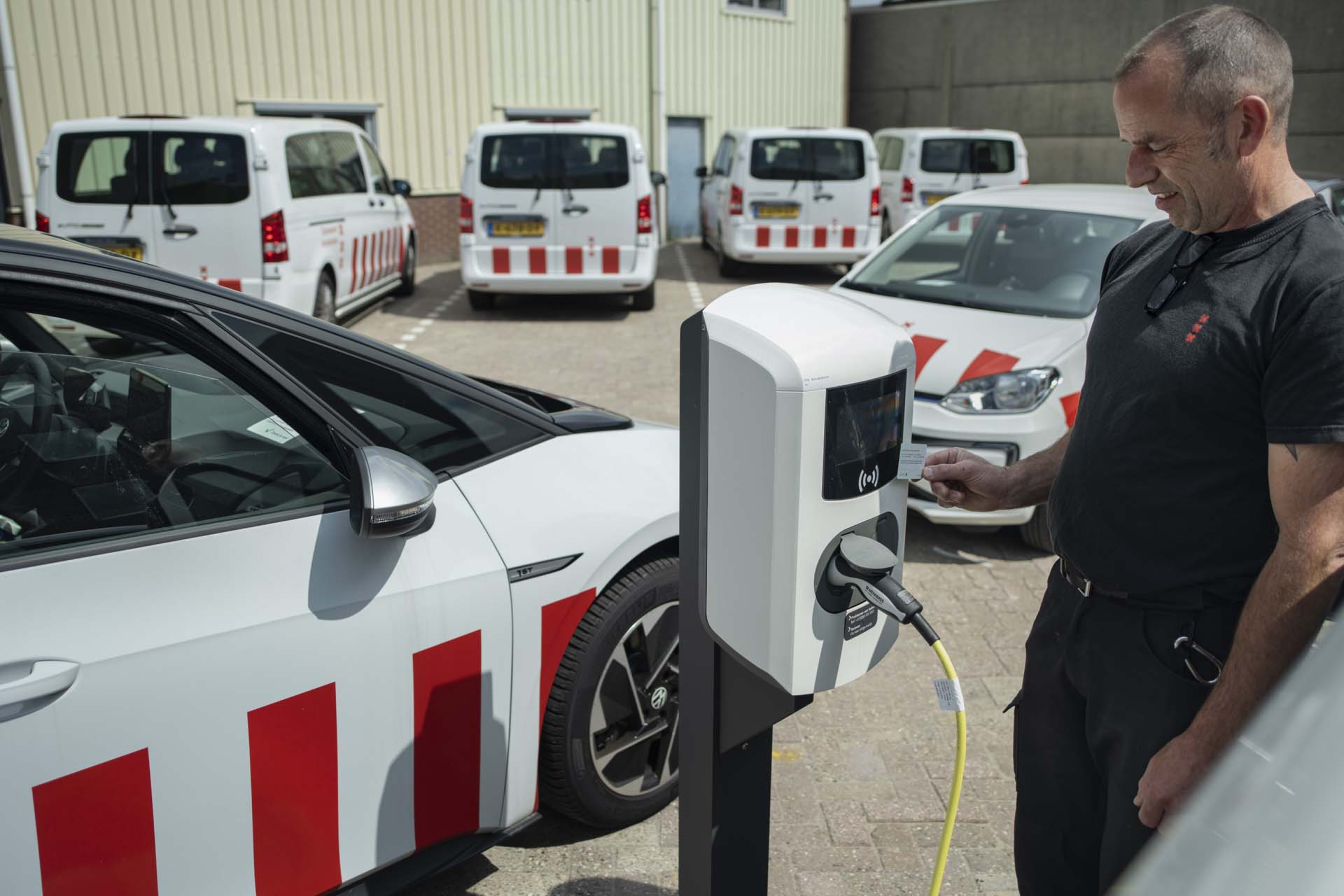 Oplossingen voor laden thuis, op het werk of de remise voor een snelle transitie naar een emissievrij wagenpark.
Of het nu gaat om de realisatie en
beheren
van een laadpunt bij je thuis of op het werk, het verstrekken van een pas voor toegang tot openbare laadpunten of
toegang tot
een 24/7-klantenservice. Wij zorgen ervoor.
At Home

Let your employees or customers easily order and configure their home charge point and its installation within our self-service EV driver portal.
At the office

Our experts take care of selecting, installing and maintaining the right charging solution for your fleet at the office or at a depot.
Insights and control are assured via our customer portal. Our smart charging services make sure that the charging solution is cost efficient and delivers flexibility.
On the road

Easy management of charging costs and automatic employee reimbursement via our EV-cloud. One charge card to access public charge points throughout Europe.
Our Smoov app is everything your employees or customers need for carefree EV driving.
Onze EV-Cloud: de one-stop-shop voor alle relevante gegevens over je wagenpark
Een eenvoudig overzicht in een gepersonaliseerde omgeving van waaruit alles kan worden beheerd. Maar daarnaast kunnen je werknemers hier zelf hun laadgegevens bijhouden. Kortom, een totaalpakket dat je werk uit handen neemt.
The complete package

for fleet owners
Fleet management Portal

E-driver self-service portal

Benefit from extensive Allego charging network

Office Charging

Home charging and charge card

Charging data insights via our EV-Cloud
Full control and reduce administrative workload
Fleet management portal including fleet insights, charging card management and allocation of new accounts.
After the creation of a new account for your employee or customer, an automated process will start to request the installation of a home charger or delivery of a charge card.
You no longer have to worry about the reimbursement of charging costs or other invoicing questions related to charging. It's all included in our EV payment services.
Set your own tariff for guest charging or automatic employee reimbursement. Manage the access to your charge points.
As an independent charging solution provider you can choose from different types of top-10 charging hardware products that best suit your situation. Whether it concerns regular charging (AC) or fast charging (DC). Always assured of latest firmware of our suppliers via over the air updates.